From the Interface Hall of Shame
The program, Woodworkers
Estimate Helper provides a classical
example of geekspeak.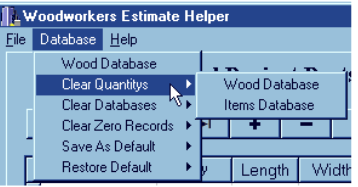 The program is "designed for
woodworkers and cabinet makers",
and purports to assist in the process of calculating price quotes for their projects.
Unfortunately the program uses such programming terminology as "Databases", "Records", and, if the user attempts to enter a duplicate part name, presents the message "Key Validation Error".
While we do not mean to disparage any woodworkers, we can quite confidently state that the typical woodworker has essentially no practical understanding of such terms, nor should they be required to.
Is it any wonder that many new users are intimidated by computers?